教育 app
Chinese HSK 3 lite|不限時間玩教育App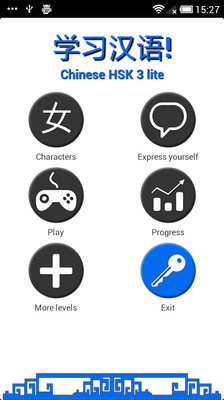 在这个应用中,你会发现一个全面和多样的短语和表达分为14个日常话题:动物,美食,购物,身体健康,体育,研究,表达,家庭,家居,服装,地点,天气,工作和列表旅行。
The new Chinese HSK 3 application will allow you to easily and interactively dominate the vocabulary required by the official HSK level3.
In this application you will find a comprehensive and varied list of phrases and expressions divided into 14 very everyday topics: animals, food, shopping, body & health, sports, studies, expressions, family, home, clothing, places, weather, work and travels.
With Chinese HSK 3, listen, speak, write, play ... and also check your learning progress in real time. Learn to express yourself!
One big challenge: complete the 1366 challenges across 5 different games. Test your knowledge, play and effortlessly dominate the entire vocabulary, pronunciation and writing of HSK 3 official level.
** Content **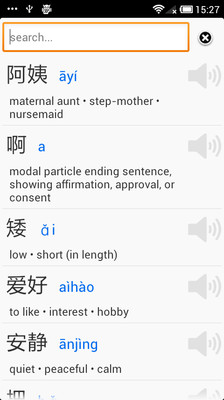 ● Dictionary with 1294 characters of HSK level 3
● 131 phrases and expressions spread over 14 everyday thematic
● All audio content is recorded by a native
● Posibility to record your own pronunciation
● 1366 challenges over 5 completely different games: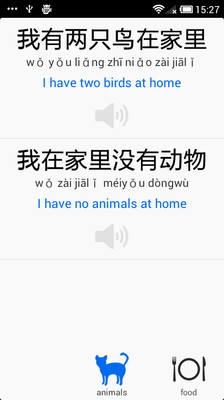 - Multi option
- Fill in the gap
- Choose the tone
- Order the sentence
- Practice the strokes
● Statistics, score and grade of your learning. Facebook share connect.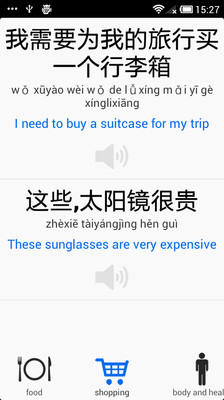 ● Available in 6 languages: English, French, German, Italian, Russian and Spanish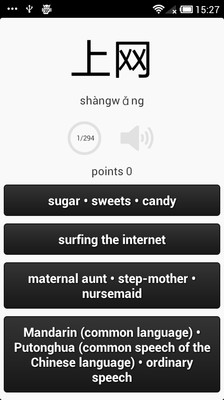 Chinese HSK 3 lite 線上APP手遊玩免費
不限時免費玩Chinese HSK 3 lite App
Chinese HSK 3 lite APP LOGO

Chinese HSK 3 lite APP QRCode
App國家分佈
App支援系統
App上架版本
費用
評價App
上架時間
更新時間
中國 China
Android
Google Play
2.6.0
下載 App
免費

2.0

2013-12-05
2015-01-14