書籍 app
How Was Your Day Mom? - An Interactive Book App for Kids|不限時間玩書籍App
Oh no! Callie had a bad day at school and her Mom had a bad day at work. By the end of the day, Callie discovers having her mom to share her day with is the perfect solution to a happy ending. Read along to find out what happens to Callie and her mom that turns their terrible day into a sweet ending.
-Increase reading fluency with a read along feature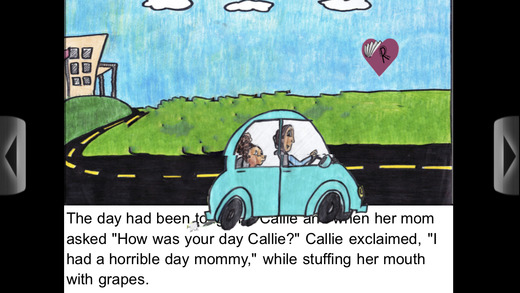 -Create a love for literacy with over 10 interactive touch features
- Stimulating educational material
Author:Rachel Stubbs
Illustrator:Kelly Kimble
Come create your own interactive ebook app at www.TaleSpring.com!
How Was Your Day Mom? - An Interactive Book App for Kids 線上APP手遊玩免費
不限時間玩How Was Your Day Mom? - An Interactive Book App for Kids App免費
App國家分佈
App支援系統
App上架版本
費用
評價App
上架時間
更新時間
美國 (U.S.A)
iOS
App Store
1.1
下載 App
$1.99

2.0

2014-08-27
2014-09-26