攝影 app
Photo Collager|不限時間玩攝影App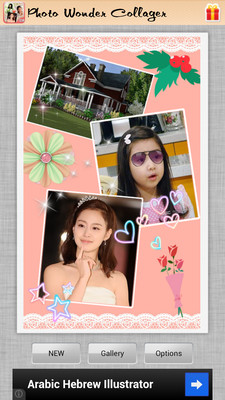 Photo Collager让你瞬间成框架安排您的照片 - 创意自由拼贴,过滤器,框架和装饰。你的朋友们会惊奇地发现你可以创建。
特点:
从您的照片库或相机导入照片。
*简单的触摸手势旋转,放大/缩小,移动,翻译。
*双击图像编辑照片,调整照片滤镜效果(亮度,对比度,...)
*许多有趣的背景,框架边框,装饰和贴纸供您选择!
Photo Wonder Collager lets you instantly arrange your photos into frames - or get creative with freeform collages, filters, frames and decorations. Your friends will be amazed with what you can create. It's like photoshop with your fingers!
#1 Collager app on Android, many many users like Photo Wonder Collager.
* Top1 in Photography over 7 Countries.
* Top5 in Photography over 15 Countries.
"Photo Wonder Collager's simple interface and outstanding menu of pre-designed layouts make it the best Collager app on the market". – Paul.
"We love Photo Wonder Collager. It can work hand in hand with Instagram to quickly produce beautiful results... and its interface is so intuitive that anyone will be able to master it". - PSC Inc
"Whether you're 6 or 106, you'll find the free Photo Wonder Collager app an excellent way to dress up your photo collection and share your handwork." - VN News
"Superb!! It's good at editing. And when i'm lazy to upload my pics one by one,i can squeeze everything in one page.."- Martin
Awesome features:
* Import photos from your photo gallery or camera.
* Simple touch gestures to rotate, zoom in/out, move, translate.
* Double-tap an image to edit photo, adjust photo filter effects (brightness, contrast,...)
* Lots of fun backgrounds, frame borders, decorations and stickers to choose from!
Simple and intuitive touch gestures:
- Tap to add photos and move them to front
- Resize photos by stretching or pinching them
- Rotate them with two fingers
- Tap-and-hold to move images to the back of the collage
- Double-tap an image to edit, adjust photo filter effects, or draw!
Photo Wonder Collager is fast, fun and simple. It's the best way to create awesome collages of your friends and favorite celebrities, with frames, stickers and decorations!
When you're done, share your collages on Facebook, Instagram, Twitter or email.
You can also see the collages featured on our website http://www.yubitusoft.com
Don't miss the featured collages in Photo Wonder Collager, especially all the creative collages, and One Direction and Justin Bieber fan collages.
Free collage maker and no Limitation at all. Try it out now.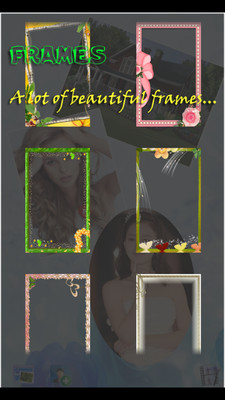 Thank you very much for your interesting. Any questions or suggestions, please send the email support to [email protected]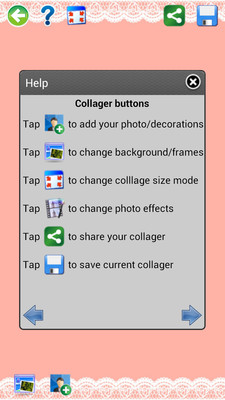 App國家分佈
App支援系統
App上架版本
費用
評價App
上架時間
更新時間
中國 China
Android
Google Play
1.2.2
下載 App
免費

2.0

2014-03-20
2015-01-14